FAQ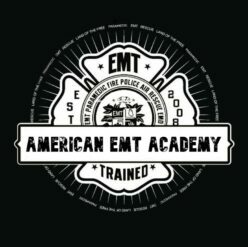 Clases
¿Cuándo recibiré mi tarjeta de certificación?
La mayoría de las cartas que nos pondrá en contacto contigo en el mismo día tan pronto como termine la clase.
¿Cuándo tienen clases?
Tenemos clases de casi todos los días con cita previa. Echa un vistazo a nuestra página de programación y nos da una llamada para configurar su clase.
¿Cuánto cuestan las clases?
El costo se basa en lo que la clase que usted necesita. Echa un vistazo a nuestra lista de precios actual de todos los detalles. Si no estás seguro de lo que la clase que usted necesita, llámenos y estaremos encantados de ayudarle en cualquier momento. 1-800-477-6193
¿Dónde están ubicados?
Estamos ubicados en Rancho Cucamonga, California. Nuestra dirección es 11030 Arrow Rt. Suite 204. Usted puede encontrarnos en Mapquest siguiendo este enlace. RCP y más LLC.
¿Puede venir a nosotros y cuánto cuesta?
Podemos ir a su lugar de tan sólo 1 y todos los que se puede obtener en la clase. No hay cargo extra para nosotros que vengan a ti. Dénos una llamada y vamos a configurar su clase cuando es práctico para usted.
Classes
Frequently asked questions regarding classes
Can you come to us and how much does it cost?
We can come to your location for as few as 1 and as many as you can get in the class. There is no extra charge for us to come to you. Give us a call and we will set up your class when it is convient for you.
How much are the classes?
The cost is based on what class you need. Check out our current price list for all the details. If you're not sure what class you need, give us a call and we will be glad to help you at anytime. 1-800-477-6193
When do I get my Certification Card?
Most cards we get back to you in the same day as soon as you finish your class.
When do you have classes?
We have classes almost everyday by appointment. Take a look at our schedule page and give us a call to set up your class.
Where are you located?
We are located in Rancho Cucamonga, California. Our address is 11030 Arrow Rt. Suite 204. On our contact page you will find more information and a map.
CPR
He oído que no tengo para dar respiraciones más. ¿Es eso cierto?
Sorta. Si usted es testigo de una víctima vaya abajo entonces usted puede comenzar la RCP y hacer sólo compresiones hasta que llegue la ayuda. Además, las directrices establecen que una "voluntad" rescatador puede hacer las compresiones solamente. Nuestra recomendación es que si se puede dar respiraciones que debería. Utilice un dispositivo de barrera de algún tipo si está disponible.
¿Por qué debo tomar un curso de resucitación cardiopulmonar si mi trabajo no lo requiere?
Saber cómo salvar una vida las personas cuando lo necesitan tiene muchas ventajas, tanto para usted y esa persona. Para ayudar a la persona que usted les da la oportunidad de seguir viviendo. ¡Qué gran regalo! Para ti, te conviertes en el héroe. La gente va a buscar a usted y sólo el orgullo de saber que estuviste allí te mantendrá en movimiento. ¿No le gustaría a alguien para salvar su vida?
CPR
Frequently asked questions regarding CPR.
I heard that I don't have to give breaths anymore. Is that true?
Sorta. If you witness a victim go down then you can begin CPR and do just compressions til help arrives. Also, the guidelines state that an "unwilling" rescuer may do compressions only. Our recommendation is that if you can give breaths you should. Use a barrier device of some kind if available.
Why should I take a CPR class if my job doesn't require it?
Knowing how to save a persons life when they need it has many advantages for both you and that person. For the person you help you give them the chance to keep living. What a great gift!!! For you, you become the hero. People will look up to you and just the pride of knowing you were there will keep you going. Wouldn't you want someone to save your life?
 If you have any further questions give us a call and we will be glad to help you out or set up an appointment for you.

Our EMT Basic course meets the requirements for San Bernardino County, Riverside County, Los Angeles County, Orange County, Inyo and Kern County EMS Systems!
Our next Class is Scheduled to start soon! Space is limited. Sign up today!
Click here to sign up!
6 week course – Only $850!!!
This class meets Monday, Tuesday, Thursday, Friday from 8am to 5pm each day for 6 weeks. At the end of the class you will take (2) 12 hour ambulance ride alongs. Once you complete the program you will be allowed to take the National Registry exam and apply for your license.
The Emergency Medical Technician Basic course is designed to prepare you for working as an EMT on an ambulance or in a hospital. This course is 6 weeks long and will prepare you for taking the National Registry test. The skills you will learn include CPR, Patient Assessment, Splinting, bandaging and much more.
Our course is unique in that we are approved through the county of San Bernardino (ICEMA) and Riverside County (REMS) and we will cover all the topics you need for LA County and all other counties in Southern California. So no matter where you want to start your career you will be well prepared.
To sign up for this class or get more information please contact us at 1-800-477-6193.
After you take your course it is a good idea to do some extra studying to prepare you for your NREMT exam. FAQ We have a 1 day study class that covers all the topics on the NREMT. If you have taken the NREMT and didn't pass or if you just want to get ready for it, this class is a great way to prepare.
Check our online schedule for prices and class dates!
FAQ