CPR for the Professional Rescuer
Initial and Renewal CPR Course
You will receive a completion certificate from the American Heart Association that is good for 2 years at the end of this basic life support class!
Basic Life Support – $65 with Current Book, $50 without Current Book (Current book is Required)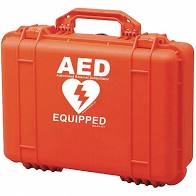 Basic Life Support : The Professional Rescuer CPR course is designed to teach the essentials of basic life saving techniques. This course covers topics such as Adult, Child and Infant CPR, the use of an AED (Automated External Defibulator) and how to help a victim that is choking.
The Professional Rescuer CPR Course also covers the proper number of compression's for each victim and how to give breaths both with and without an airway device.
This class is for those people who are either pre-hospital workers such as EMTs and Paramedics along with hospital workers such as nurses, doctors and hospital security guards. Others required to take this course would be dentists and home healthcare providers and anyone else involved medically with patients.
The Professional Rescuer CPR course is an easy to learn version of CPR that focuses on using chest compression's to help pump blood and oxygen to the patient's brain. The class takes between 2 and 4 hours and is an amazing tool to help save lives. If more people took this course and used the knowledge they gained the survival rate for patients having cardiac arrest would go up immensely.
The first part of the course covers Adults and Children CPR. Once these sections are mastered the class moves on to the use of an AED (Automated External Defibulator) and then onto CPR for the infant victim. After that the course moves to relieving chocking in an adult or child victim followed by the specific way to relieve chocking for an infant. Finally, the class covers topics of safety and the signs and symptoms of the major causes of basic emergencies.
If you are interested in taking this basic life support course or have questions about the class please call us at 1-800-477-6193
or sign up online for basic life support!
    We hope to hear from you soon. Thank You